INACTIVE UNTIL FURTHER NOTICE
The Mile High Chapter of the Arizona Old Time Fiddlers encompasses the Yavapai County areas of
Prescott, Chino Valley, Paulden, Dewey, Humboldt, Prescott Valley, Spring Valley, Mayer, and Cordes.
They meet every third Sunday from 1 to 4 PM at Orchard RV Ranch / Mobile Home Park, 11250 E. SR 69, in Dewey, AZ.
The fourth Sunday of each month from 1 to 3 PM is a learning session and jam at the same location
Come on out and join us!! For more info please call Dusty Spitler, 928-925-3911.
Officers for 2013 are as follows: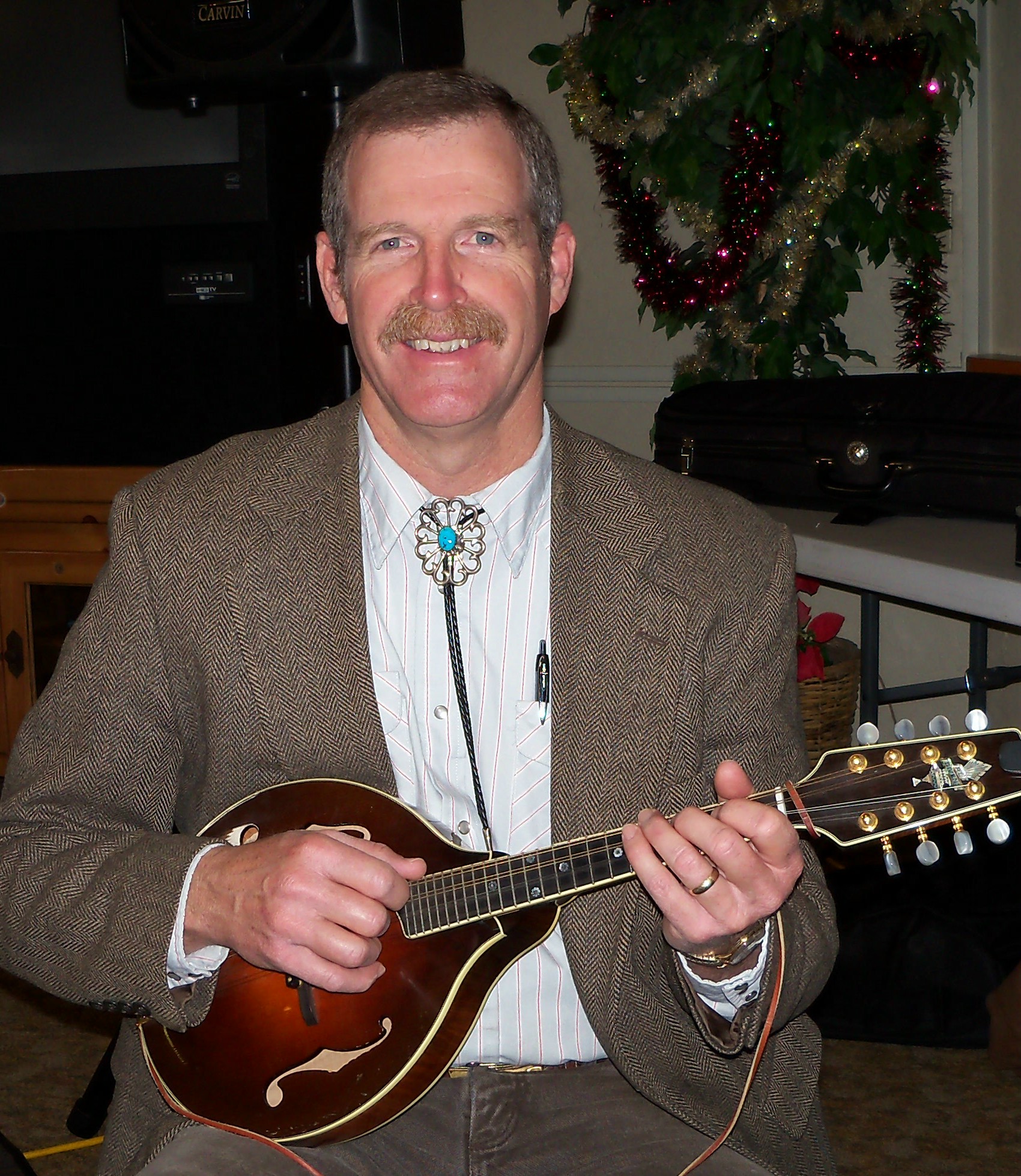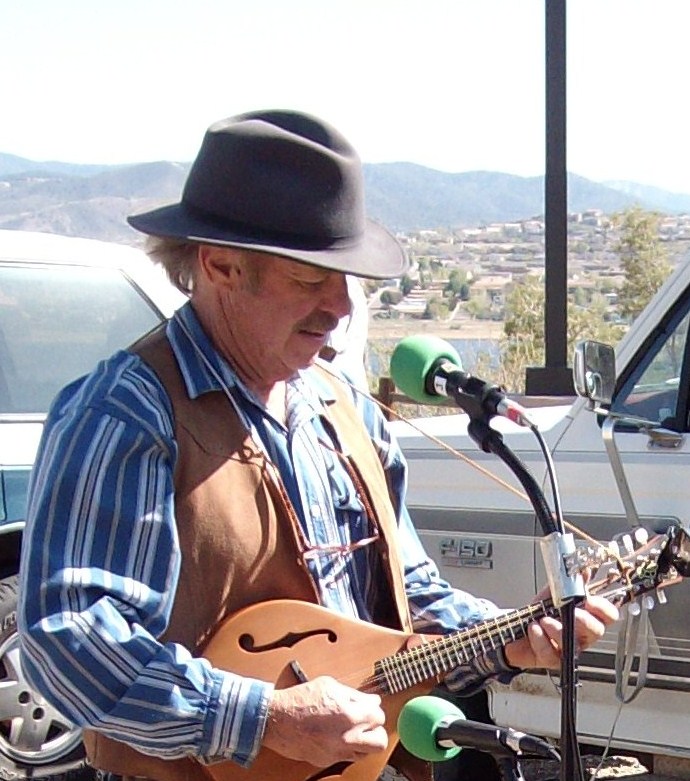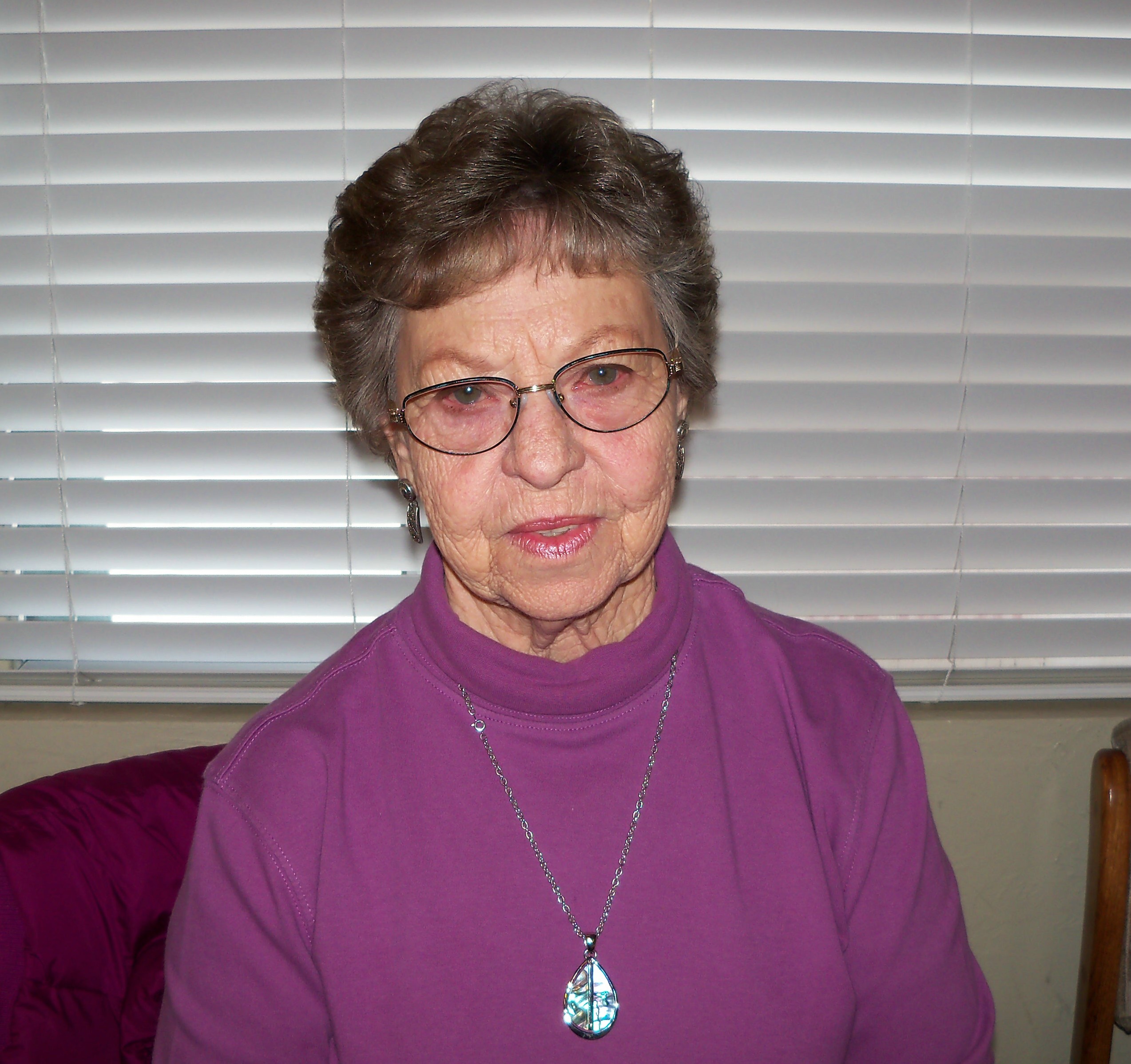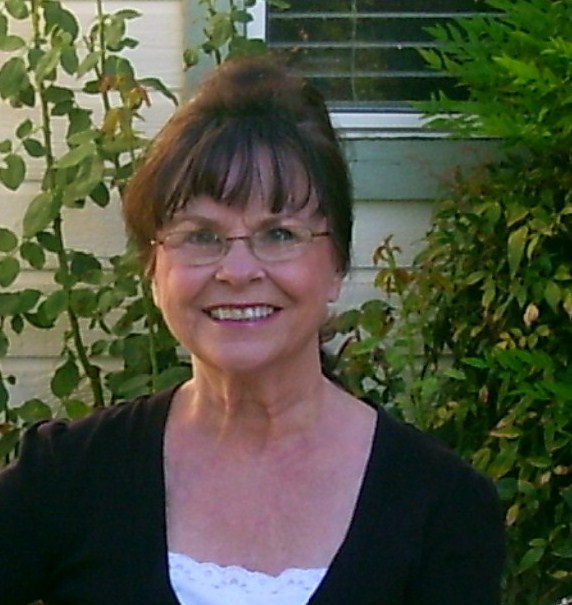 John Kennedy - President
Oscar Gray - Vice President
Patty Hughes - Secretary
Mary Leavitt - Treasurer
Board Members: Fred Spears, Ken McFadden, Dusty Spitler and Jordan Brambilla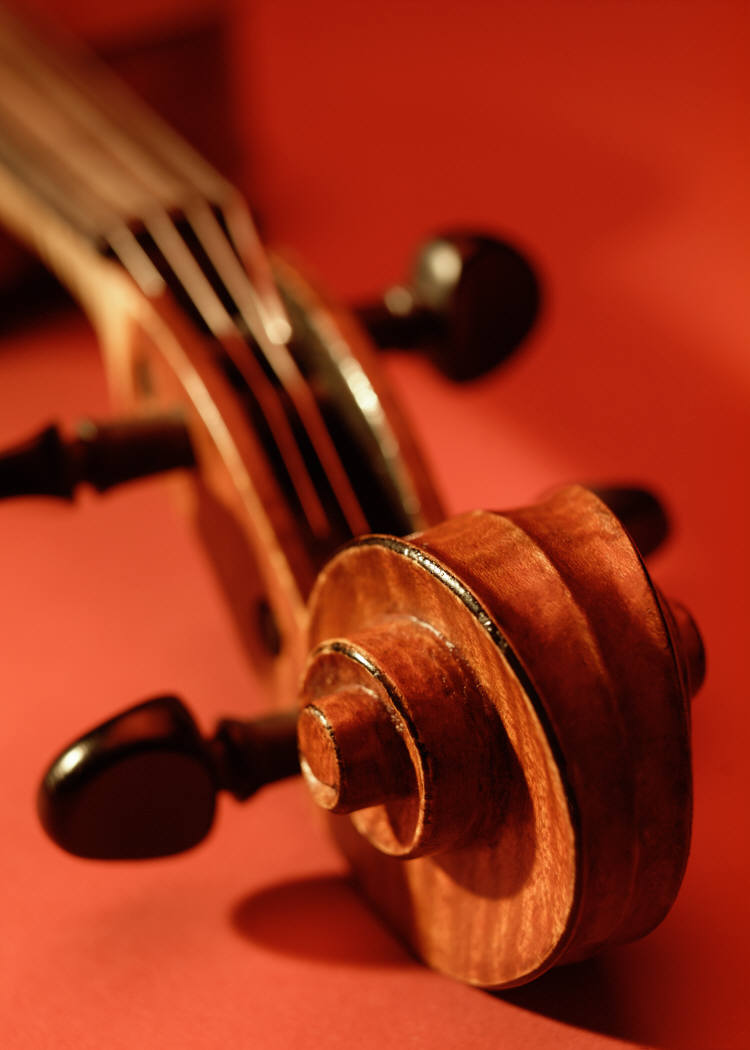 Skeeter Hughes with the membership book he made for the Mile High Chapter.
It is covered in cowhide with branded letters.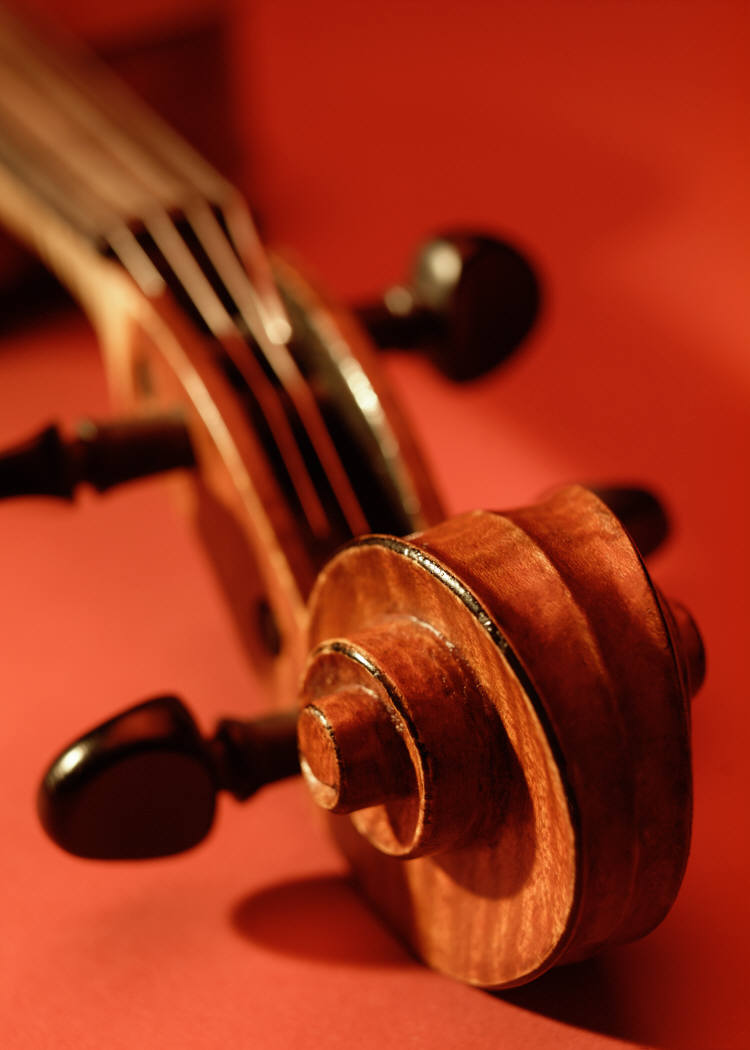 Diane DeHamer, Feature Writer
THEY MAKE (FIDDLE) MUSIC TOGETHER
"The best, most beautiful, and most perfect way that we have of expressing a sweet concord of mind to each other is by music." (Jonathan Edwards)

Leonard (Scrubby) and Linda (Rosebud) Lebow of Chino Valley have been in the Old Time Fiddlers for the past 15 years. The Old Time Fiddlers Club was formed in 1989 by six couples, and by 1992 their membership had grown to 75.

"When I turned 80 last summer, I got my free lifetime membership in the Old Time Fiddlers Club," said Scrubby.

Scrubby's whole family grandfather, mother, aunts and uncles all played string instruments, so it was no surprise when Scrubby started learning the guitar at age 13. He now plays guitar, mandolin, fiddle, bass, and banjo.

Before retiring, Scrubby was an electronic engineer, but still found time for his music and playing in bands, including a couple of his own.

"Besides playing the instruments, I also write music, everything from kids songs to gospel. I've written over 300 songs," Scrubby said. (Scrubby's confession...All composers claim to have written "over 300 songs!")

In 1991 Scrubby and Rosebud were married and he introduced her to the bass.

"My first passion in life is music. Even though I grew up playing piano, there is just something about the bass, the sound and the energy that I love," said Rosebud.

"They say the bass is the 'heartbeat' of a band," she added.

Scrubby and Rosebud play with the Old Time Fiddlers all over the tri-city area in such places as the VA, Sharlot Hall, Acker Night, and Pioneer Home to name a few.

The two of them are now working on about 20 of the songs Scrubby has written, to make some CDs.

"As long as I'm able I will be playing and writing my music, because it is just inborn in me. I feel that when you play music you are in 'idle' mode. The hours spent playing music are not counted against your days allotted on this third rock from the Sun," Scrubby said with a grin.

Rosebud thoroughly enjoys performing as much as her husband does.

"The people we play with have the same love of music that I do," said Rosebud.

"One of my joys in playing is knowing how much pleasure you give others in sharing the gift you've been given."

Old Time Fiddlers gives a free concert the third Sunday each month at Orchard R.V. Ranch, 11250 E. Highway 69, in Dewey. Jam sessions are on the fourth Sunday for anyone who wants to come. Call Mary at 928-237-8930 for more information.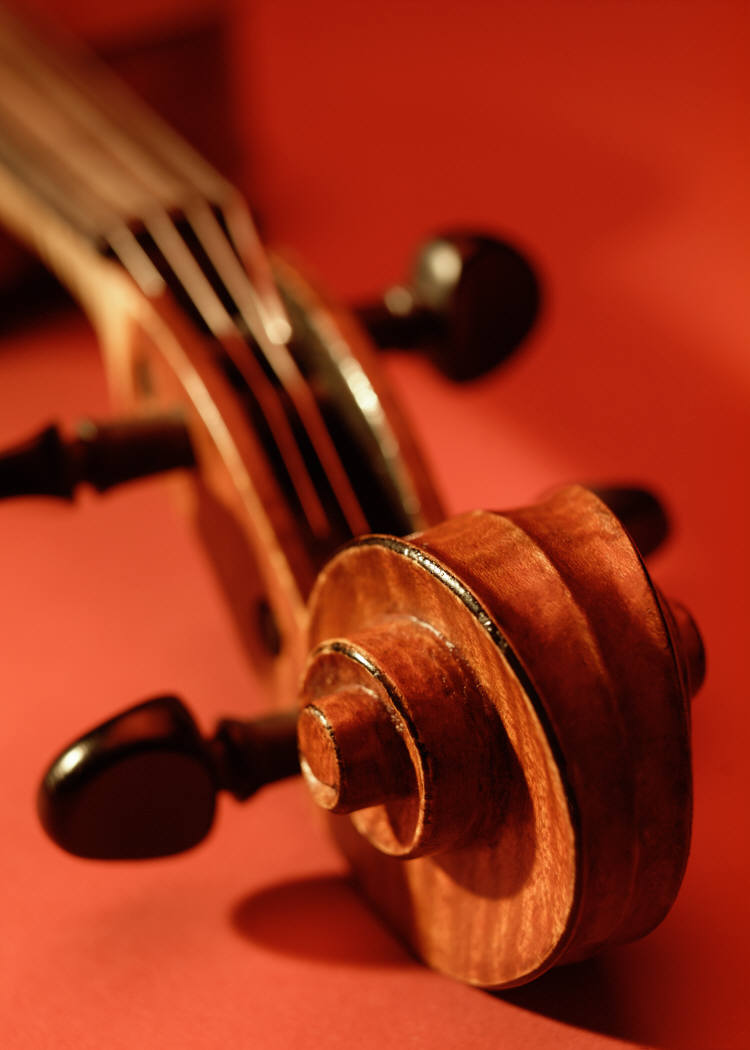 These are members of the Mile High Old Time Fiddlers performing at the annual Acker Music Showcase on the town square in Prescott, AZ on Dec. 7th.
Jordan and Emma are two recipients of the Mary Hill Scholarship program which was initiated in 2008 by Ruth Gilpin in memory of her daughter, Mary Hill
left to right: Jordan Brambila, Emma Brambila, Lee Power, Don Poindexter and Blaine Cone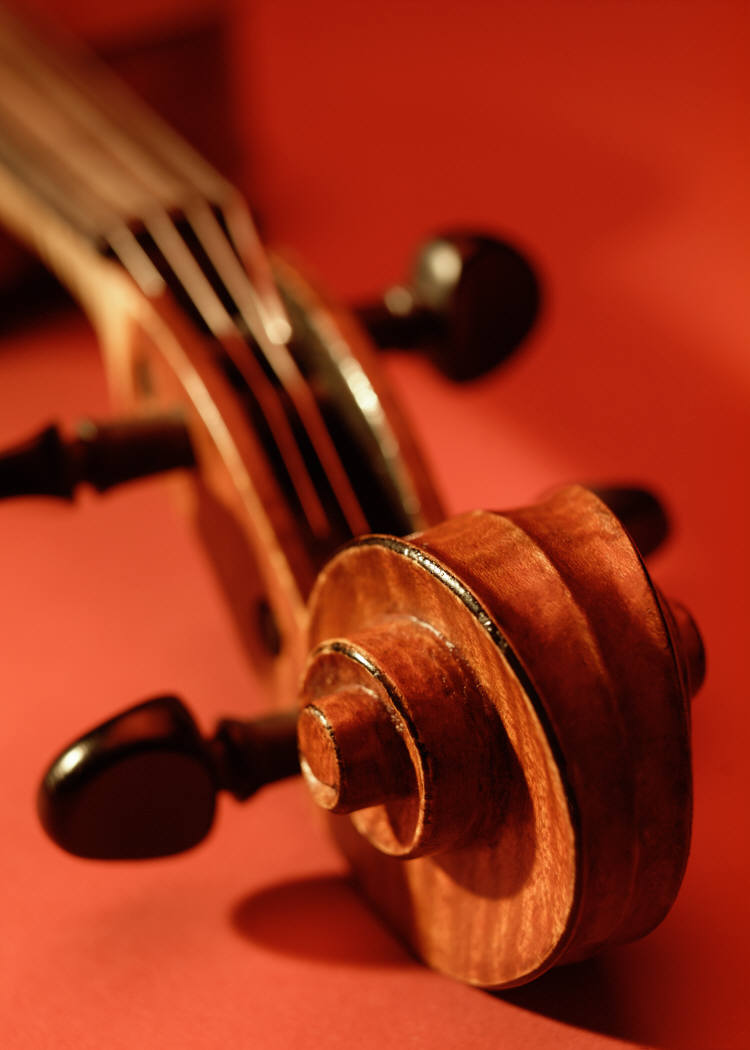 ACKER CHRISTMAS SHOWCASE
Scrubby & Rosebud Lebow and Jordan Brambilla, a scholarship student of the Arizona Old Time Fiddlers group performing at the Shoe Box in Prescott, AZ on the evening of December 09, 2011. Literally hundreds of folk stroll the streets of downtown Prescott enjoying the event of 3 hours from 5:30 p.m. to 8:50 p.m. Donations of just under $200.00 for the children of Prescott by listeners during the session.

Ninety-eight (98) stores opened their doors for the musicians, drama groups including belly dancers and other forms of entertainers on this evening. There were many more than 100 musicians and performers during the evening. If you are ever in Prescott, AZ on the second Friday of December in any year, stop in and see how many of the 98 stores you can drop in for a bit of entertainment, hot chocolate, hot apple cider, cookies, chocolate bits and more. And it's all free....unless you wish to contribute to the children of Prescott. C'mon down or over next year!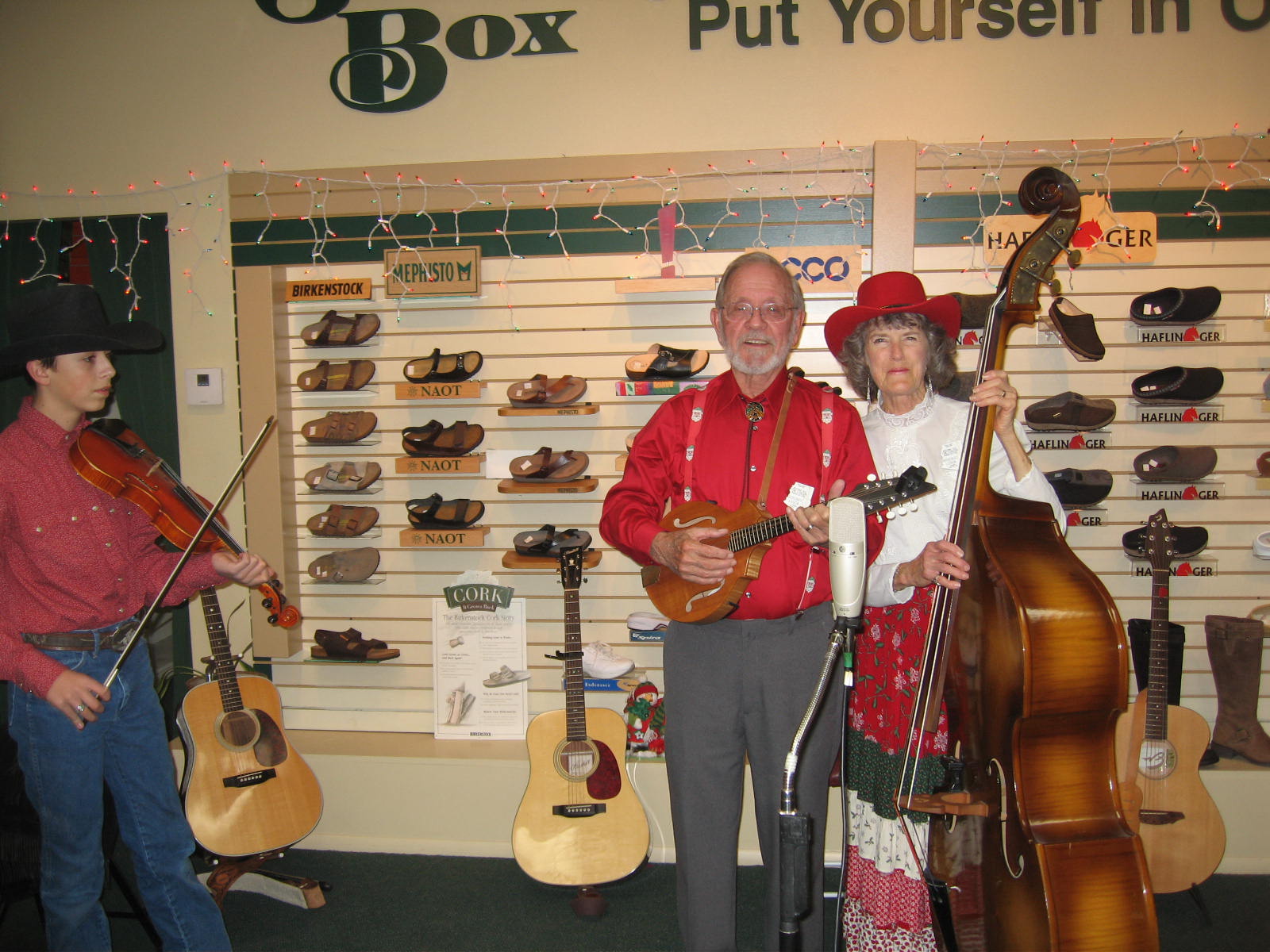 Jordan, Scrubby & Rosebud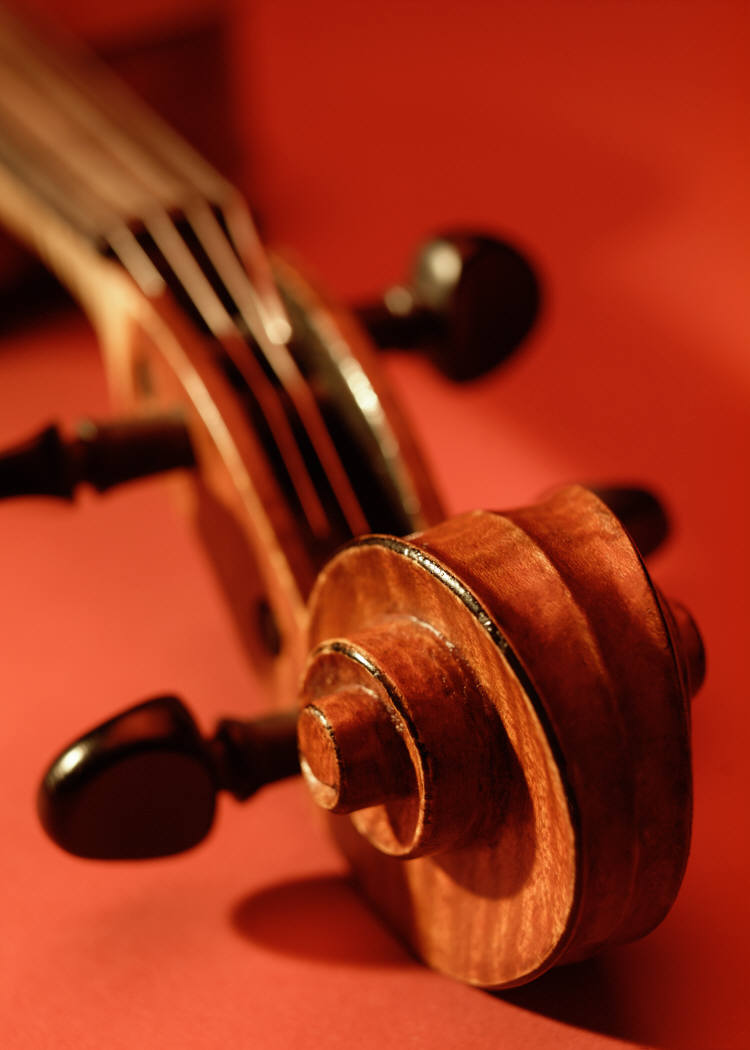 CHAPTER CHATTER
January/February 2012
Happy New Year,

Dear music family,

Another year has come and gone and the Mile High Chapter continues to be blessed with many devoted members who work together to keep the club running smoothly. We have a lot of loyal supporters who come out to The Orchards Ranch, rain or shine to listen to good fiddling music.
Yep! we sure are blessed!

In spite of the cloudy skies and cold drizzling rain, there were a good-size group of players at the Christmas Concert. Although the listening audience attendance was not as large as it normally is. The election of new officers resulted in everyone keeping their present offices, they are the following:
President: John Kennedy; Vice President: Oscar Gray, Secretary: Dusty Spitler, Treasurer: Mary Leavitt, Membership: Jaylene Hunter.
Board of Directors: Ruth Gilpin, Fred Spears, Ken McFadden and Bob Eaton.

The Acker Christmas Showcase is one our largest venue of the year. Literally hundreds of people stroll the streets downtown and enjoy a variety of entertainment. Below is a report from Jaylene Hunter, one of the chairpersons, on our participation of this year's event.
"This year the Mile High Chapter of AOTF had 21 members who performed in three one-hour shifts for ACKER NIGHT. If you've never been to this event, held annually, in downtown Prescott we encourage you to put it on your calendar for next year. It is traditionally held the first Friday in December. This year we were pleased to have collected just under $200.00 as we performed at the Shoe Box Store. Our host store could not have been more gracious and accommodating to our members. At the close of the event, their manager said ours was the best group they'd hosted in a couple of years and ask that we'd consider requesting that we be placed in their store next year. To each of the members who played, to the musicians who joined us, and to the members who could not play this year but dropped by to support us: THANK YOU ALL!!! You represented AOTF Mile High and Acker well!!!! "
Jay and Ron Hunter, Acker Event coordinators.

Here is a summary of the Mary Hill Memorial Scholarship Program:
Since the inception of the program in 2008 we have provided scholarships to 21 students.
Eleven of them completed the program, seven dropped out for various reasons and there are presently three active students.
We are accepting applications for students, if anyone knows of a youth who would be interested, get in touch with Doug Fulker.

The following from Ruth Gilpin: "Since it is too late for a Merry Christmas I will just say Happy New Year to all of the good friends that I have made the past nineteen years that I have been in the AOTFA. You have all been wonderful and I have enjoyed playing with you at every opportunity. I have never seen a group of such friendly people as the ones in the fiddler organization. You make everyone feel welcome and never criticize when we make mistakes. Music has been my whole life for so long and possibly for a little while longer. However now at my age I don't make plans very far ahead. Anyway thank you for making my life so enjoyable and here is wishing all of you a very Happy New Year full of lots of music." Ruth Gilpin
Ruth is certainly an inspiration to all of us and a vital member of this organization.
And I whole heartedly agree with her assessment of the friendly, outgoing group of people who make playing music fun. (fist bump)

From Oscar in Hawaii:
" Nothing really happening except buckets full of rain, but we can watch it come down from our deck in shorts and t-shirts. We are practicing Christmas songs to play at a retirement home that we sang at last winter. I miss being at Acker, my one chance a year to wear my top hat and sing 'It Must Be Santa'.
Y'all have a good time and Merry Christmas." Oscar and Karen

I had the privilege of getting a group together to play at the fiddling event at the Pioneer Home in December. Oscar leads this monthly event but in his absence, he has lined up substitutes to host for him, We had Ray Gardner and Dustin Mosher on fiddles and Dusty and I on guitars. The residence appreciates the music so very much, it does my heart good to be a part of the entertainment.
A reminder: The 2012 dues are due. Please pay Jaylene ASAP and avoid interruption of your membership. The deadline is March 1st. Just want you to know, every member is important and you are needed and appreciated!

Many thanks to all of you who provide your news and input into this newsletter. Keep up the good work.
Visit the website: www.arizonaoldtimefiddlers.org
Wishing all of you a very Happy and Music-filled New Year.

Respectively submitted,
Mary Leavitt
928-772-5737
marileavitt@msn.com
Summer is just a memory and now its getting close to the year's end and time for the election of next year's officers. Lets be thinking about nominations and coming forward to volunteer for an office. We welcome suggestions for nominees.
The summer was a busy one, for the most part. We lost a couple of gigs that we depended on for our general fund, but good news is; we picked up a couple of new ones. So we are in a holding pattern. The Mary Hill Memorial Scholarship program continues to do well and the funds are holding, as well. Doug is doing a fine job instructing the students and he will be recruiting new ones soon.
Following a trip to Oregon to welcome a new grandbaby, Oscar and Karen will be in Hawaii for the winter. Oscar was kept pretty busy all summer hosting fiddling events, so he is taking a few well-deserved months off.
The music community mourns the loss of Jim Edens. Jim was a great singer and dobra player who will be profoundly missed by his music family. Our condolences go out to the Eden Family.
Shirley (Mason) Cleveland's son, Don Lapre passed away about a week ago. After reading the many testimonials online, I've learned Don was an inspiration to many people and a great friend to many more. He was an extraordinary person and will be missed by the many whose lives he touched. Our sympathy goes out to Mason, Shirley and the family in their time of sorrow.
Ruth Gilpin, is so helpful in getting important information to me for the newsletter. She reports results from the Payson Fiddle Contest in September:
Brandi Schaan won 2nd place in the Junior Division and 6th place in the Championship. On Sunday, Glory Glidden won 1st place in the Junior Division and Bix Glidden won 5th place in the Junior division on the fiddle and won an award for his guitar playing.
Ruth Gilpin's book, Milepost 337, a story of Paulden and the story of her life from age 7 to 97, and the founding of the town of Paulden. She wrote the book for her grandkids but other people have liked it, so she had to print more; she has sold quite a few already. The book sells for $20.00 and can be purchased at the Orchard's Concerts or you may call her at 928-632-2272. Ruth's family founded the town north of Chino Valley and named it in honor of Ruth's brother, Paul. The book is filled with history and very interesting reading. The Fall Arts and Crafts Festival, PACO, the community organization, presented her with a nice plaque because she has lived in Paulden for so long and has contributed so much to the community.
We enjoyed hearing Brandi Schaan play her fiddle at the September concert at the Orchard R. V. Ranch. It's been about a year since Ralph, Betty and Brandi have been able to be here with us. Brandi has grown so tall! Betty's health problems have steadily improved and we are happy to have them back.
Billye Ann reports:
The 4th Sunday Orchard Ranch jam went very well. I can't remember the exact head count now but must have had at least 8 in our circle. We dusted off a few songs from our repertoires and tried some new ones. We are so grateful to have such a wonderful place to jam--clean, dry, heat, AC, lots of room, plenty of chairs, and available every month for free. What more could we ask for!
President, John Kennedy and family have been traveling extensively the past few months, their travels took them many miles on a big circle around the western states. Welcome back John, to the real world!
The Acker Christmas On The Square is coming up December 9th. Usually from 5:00 to 8:00 pm. The Shoe Box on Gurley Street wants us back this year.
It's that time again, time to commit to performing at this years ACKER NIGHT. This year's Chairmen are Ron & Jaylene Hunter. And, expect to receive a phone call from the Hunters if your name doesn't appear on the sign-up sheet.
This "call to perform" is an ALL HANDS ON DECK invitation to come and be a part of this wonderful, well attended event. Please consider participating in the performance as your time permits. More information will follow on the date and times for our performances, as that information becomes available. Together we'll get a great group of performers to represent the organization well this year.
Don't be shy, don't wait to be called to play. Call Jay & Ron Hunter at: (928) 778-7772. Let them know that you are available and willing to represent our organization at this year's CHRISTMAS ACKER ON THE SQUARE!!!
Ron & Jay Hunter
(928) 778-7772
jyronh@aol.com
THOUGHTS TO PONDER:
"Keep your words sweet and tender, 'cause you never know when you may have to eat them."
Many thanks to all of you who responded to my call for information and sent news for the newsletter; I really appreciate your response.
I'll see you all next month,
Mary Leavitt
928-772-5737
marileavitt@msn.com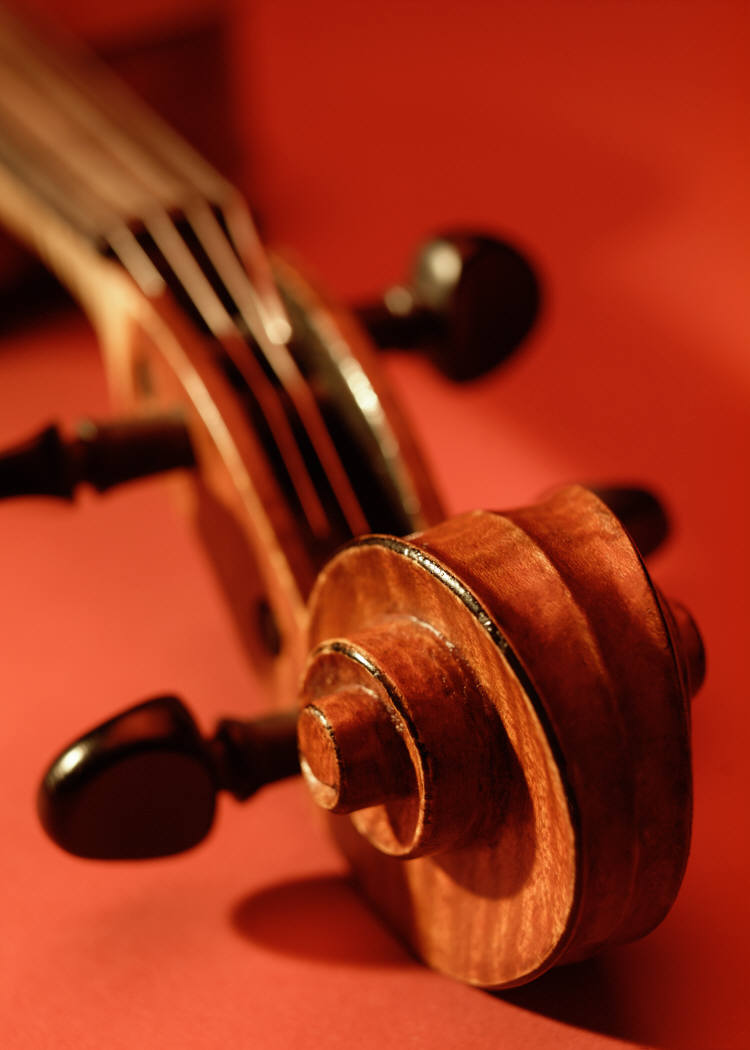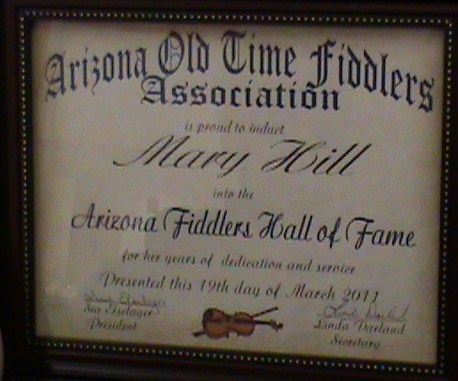 Mary Hill Inducted Into Hall of Fame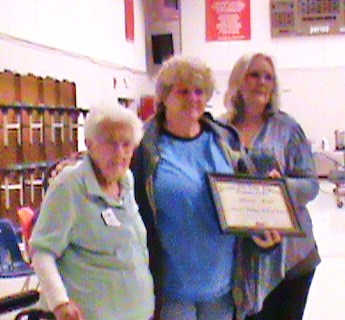 Mary Hill was inducted into the Arizona Fiddlers Hall of Fame at the Cornville Festival in March, 2011.
Mary joined the fiddlers in 1991 and for over ten years never missed a weekly practice session or a monthly meeting. In all seventeen years she never missed more than three or four meetings. She served as secretary one term, president for two years, and vice president for many years. She was always ready to play no matter whether it was at a paying gig or a nursing home or just at some ones house.
Music was her whole life following the loss of her husband in 1991. The guitar was her main instrument, but she taught herself how to play the fiddle, and spent many hours at night practicing on it. She played the piano and liked to sing. She was always trying to learn more both on the guitar and the fiddle.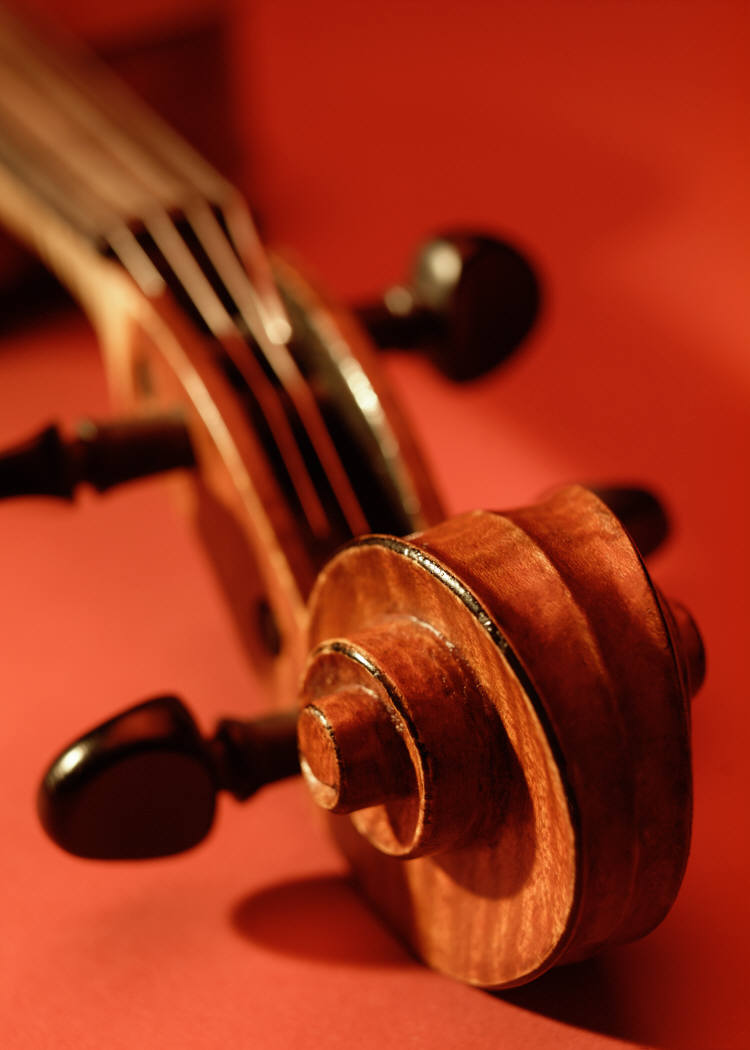 Spotlight on Brandi Schaan


It is said that dynamite comes in small packages and here is one small package to prove it. Brandi was born with a natural talent for music, but it wasn't until she was 3 years old that her Great Grandparents, Ralph and Betty Hintz bought her a small fiddle to add to her collection of toys, that they discovered they had a little musical genius on their hands.

Just barely out of her toddler stage Brandi demonstrated a fascination for the fiddle. After only a few lessons Brandi was standing on stage playing her heart out for her audience.

Brandi exhibits stage presence, poise and confidence, way beyond her years. At age twelve, she's an extraordinary entertainer and dedicated musician who mesmerizes her audience with riveting fiddle tunes like Orange Blossom Special, dreamy waltzes and hoedowns.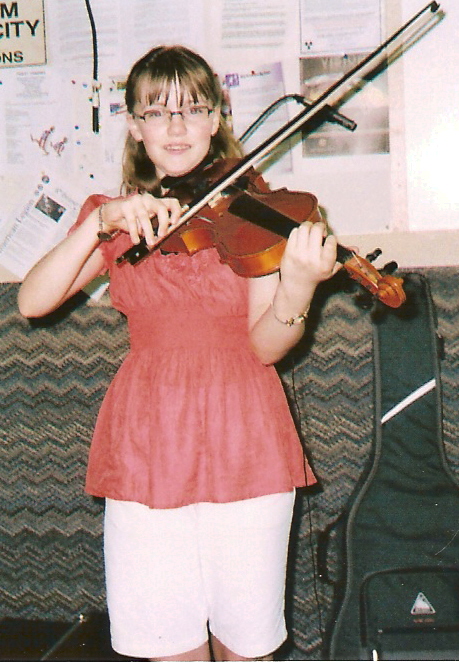 The sweetheart of the Mile High Chapter of the Arizona Old Time Fiddlers, Brandi was one of the first students who took advantage of the Mile High Chapter's Mary Hill Memorial Scholarship Program. Since then she has continued her musical advancement, playing classical violin as well as well as mastering the art of old time fiddling. Her passion for learning has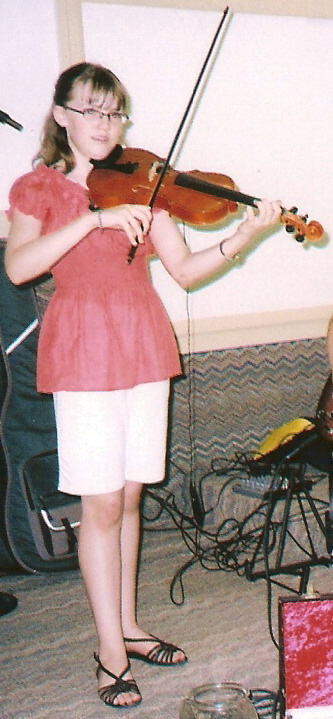 expanded and progressed to other string instruments, the mandolin and guitar.
A grade-A student, Brandi excels in her scholastic studies as well, holding the honor of making the Principals List and the Honor Roll for the entire school year.

Soft spoken and quick to smile, Brandi is humble and self disciplined, she has won many fiddle contests and awards statewide. Those who have been privileged to hear her music acclaim Brandi is destined to great accomplishments as she travels the road of life.

By Mary Leavitt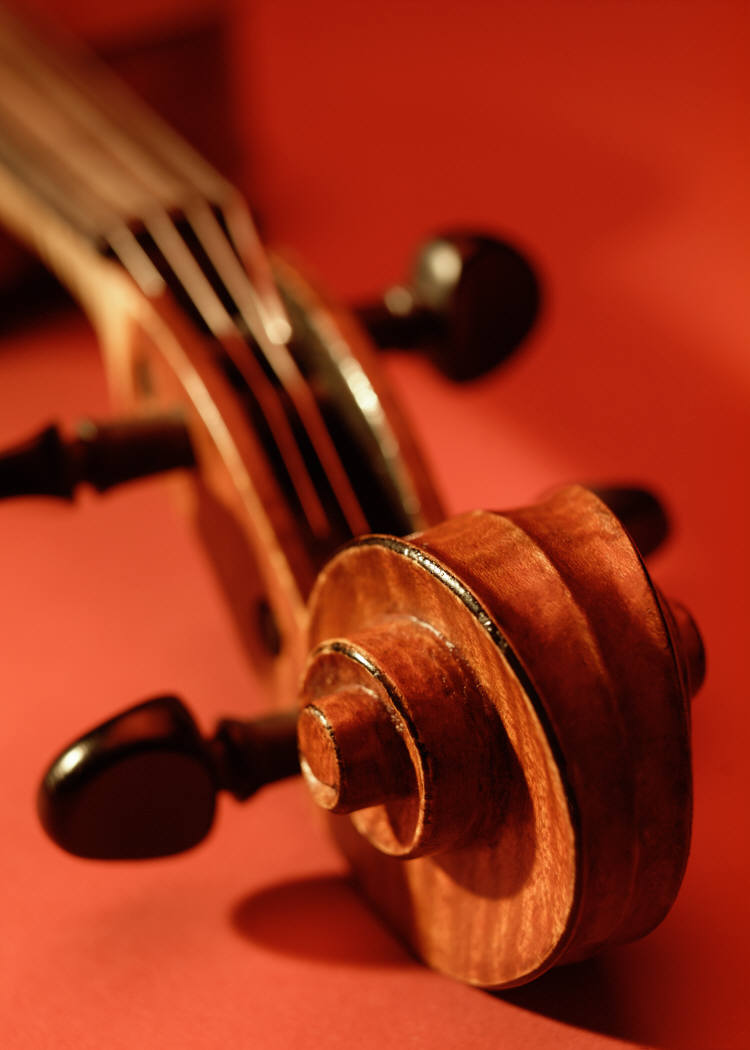 Chapter News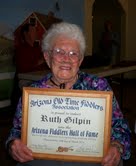 This modest lady is no stranger to awards and recognition for her accomplishments, but being the humble and unpretentious person she is,
she is always surprised and happy when she is recognized.

Ruth Gilpin was inducted into the AOTFA Hall of Fame in March, 2010. Ruth was chosen for her lifetime of dedication for preserving and
promoting old time fiddling and her endeavors over the years in building the solid foundation of the Mile High Chapter.
The Mile High Chapter of the AOTFA is very proud of Ruth and her accomplishments.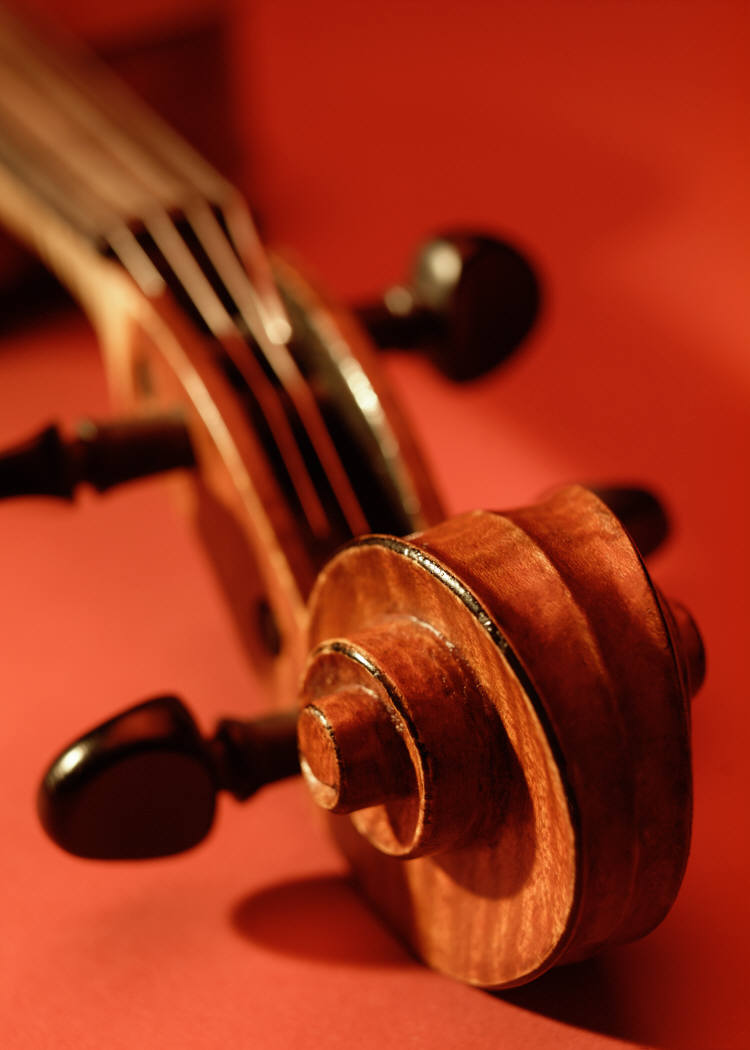 (Article from the Prescott Newspaper)
PRESCOTT - Johan "Bix" Glidden, a 12-year-old fiddler sensation from Prescott, gave a foot-stomping, hand-clapping, and crowd-howling performance on Tuesday night at the Raven Cafe.
"I think he's amazing," said Katie Spears, a Yavapai College student. "Bix is really cool."
Bix took the stage with The Prescott Playboys country-western swing band. He left after the first set because it was getting close to his bedtime.
"Bix is going to be a great star," guitarist Jerry Johnson said. "Look out, Nashville."
The five-member Playboys band did not hesitate to invite Bix to play with them after they heard him play Ervin T. Rouse's "Orange Blossom Special."
"That's my favorite song," Bix said before going on stage. "It's really fun to play."
Bix is similar to other 12-year-olds, with the exception of his natural music talent. He speaks quietly, smiles a lot, and appears bemused by the attention he gets from the audience.
"He's a good fiddler. He's way ahead of his age," Playboys fiddler Ray Gardner said. "I've never met anyone with that talent at his age."
Gardner, 87, started playing when he was about 12 years old. The former Mayer schoolteacher has taken Bix under his wing to help him learn country-swing fiddling.
When Bix is on stage, Gardner steps back. After each song, Bix looks to Gardner for a quick assessment.
"Atta boy. Good job," Gardner says with a clap on Bix's shoulder.
"He didn't know country-western swing style music," bandleader Fred Spears said of Bix. "You just look at him and he anticipates what you want. He knows just when to come in and out."
Bix also plays guitar, piano and classical violin. When he plays classical music he is "Johan" and when he plays fiddle he is "Bix", said Moses Glidden, his father. "When he was 3 years old he said he wanted to play a fiddle," said Moses, who is an English teacher at Yavapai College. "We bought him two toy fiddles to start with."
"We don't care which way he goes - classical or swing - we're just proud to help him learn music," guitarist Ken Heide said.
The Playboys formed in 2001 specifically to play country-western swing. The band's repertoire leans heavily toward superstar Bob Wills' honky-tonk swing style music, although they mix their sets with contemporary tunes. The Playboys titled their 2002 CD "A Tribute to Bob Wills".
Charlinda Webster came to the Raven to do some dancing and thinks Bix is "magnificent". A table full of Bix's family and friends agree with Webster. "For sure he'll be famous," said 19-year-old Sunshine Wiesner, a neighbor and friend of the Gliddens. "I wish he would hurry and grow up so we could get married."
"He's lucky his parents are so supportive. When I started playing fiddle, I got sent to the woodshed because my parents couldn't stand to hear me," said Gardner, who is known for spinning tall tales. "About a year later, my Ma came by and listened and told Pa that she thought I was good enough to let back in the house."
When Bix plays fiddle, he stands still while his fingers and bow dance across the strings.
"It feels good on stage," he said. "But a lot depends on the people and the place. I like playing with friends."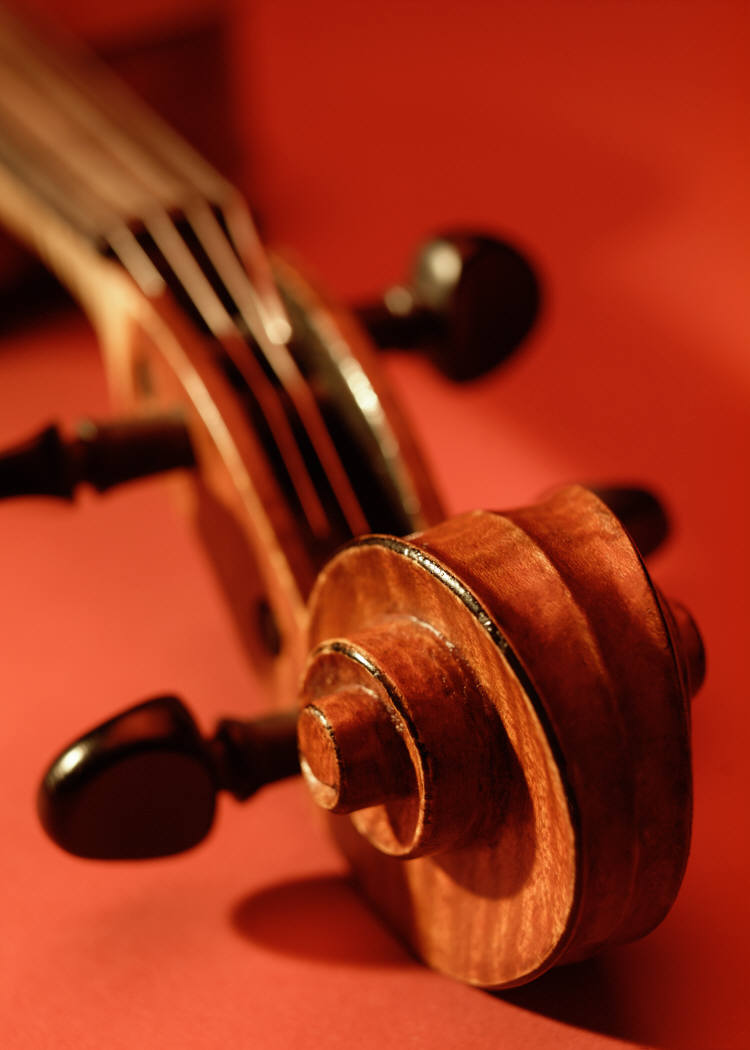 Sharlot Hall Award Recipient
The story about Ruth receiving the Sharlot Hall Award is highlighted on the News link.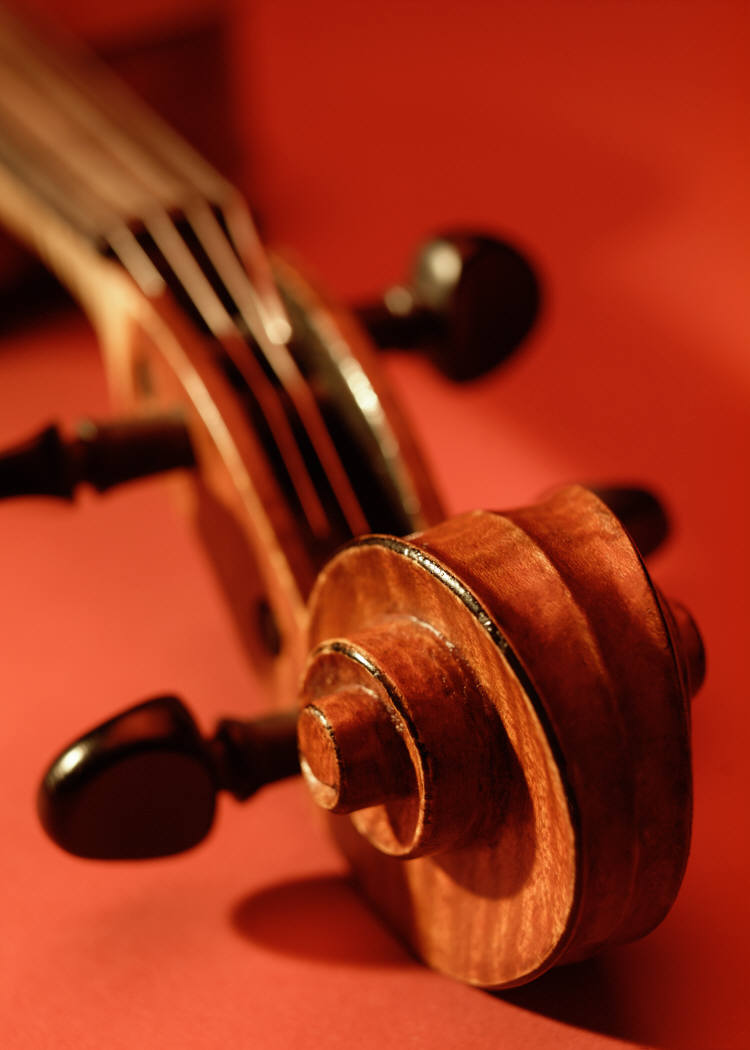 Welcome to Our Newest Fiddler!!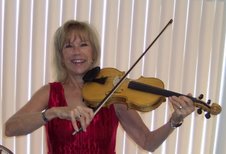 Marilyn Sealing is the Mile High's newest fiddler. An accomplished musician, she has been an active member of the AOTFA for several years, playing the acoustic guitar and bass. Marilyn began playing the fiddle about a year ago and has already entered her first fiddling contest in Wyoming.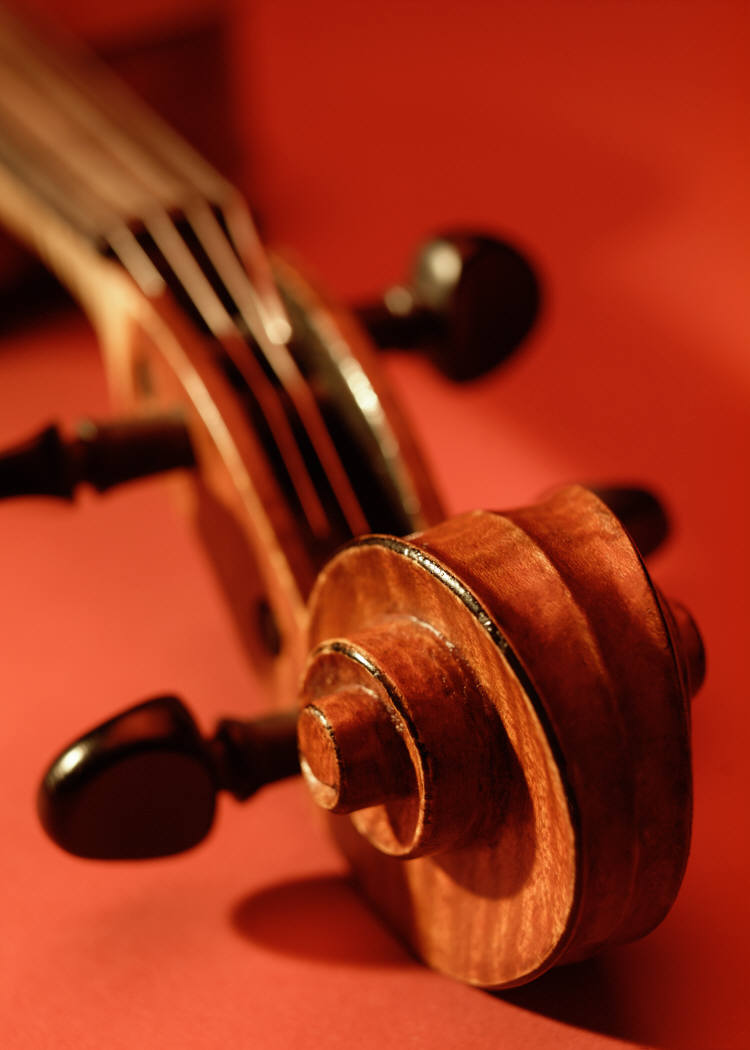 Mary Hill Memorial Scholarship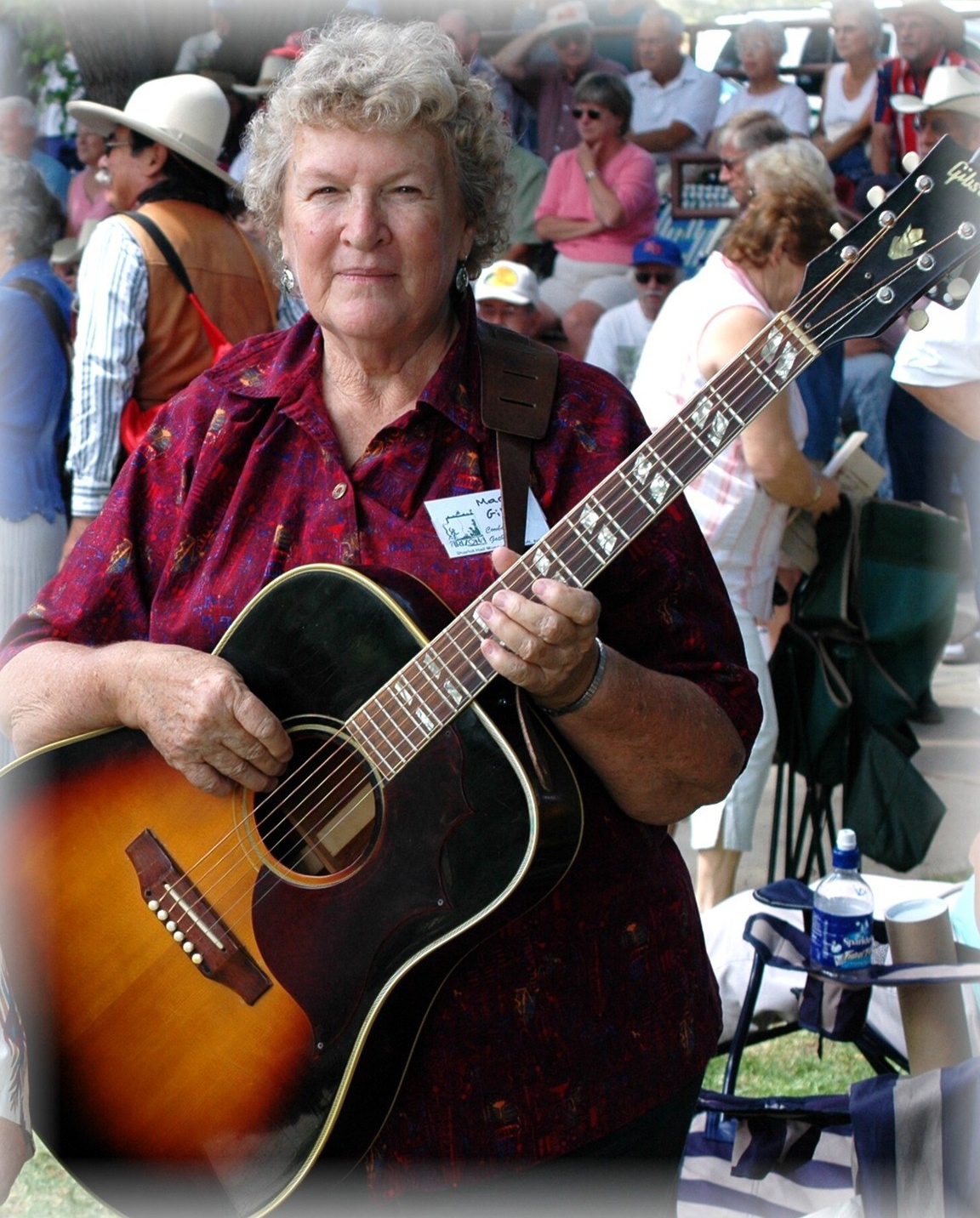 In an effort to promote old time fiddling to the youth of the community, the Mile High Chapter established the Mary Hill Memorial Scholarship Program in 2008.
Mary Hill, a dedicated member was the force behind establishing the program to involve youth in the art of old time fiddling. Subsequent to her passing in the summer of 2008, members thought it an appropriate gesture to name the scholarship in her honor.
The Mile High chapter, one of five in the Arizona State Association is fifty members strong and growing. It attained statewide and national recognition for being the first to offer a scholarship program.
Each scholarship entitles recipients to twenty lessons. Since the program was initiated, ten students have completed the program and five are currently enrolled. Recipients are chosen from the area schools and newspaper announcements.
One of our future goals is to interest guitar and bass players to merge with the fiddlers and create their own group. We encourage students to attend our monthly concerts and be an active part of the chapter.
The program is highly successful and the community is showing great enthusiasm with generous donations toward the cause. Hopefully the donations will continue, enabling this to be an ongoing project.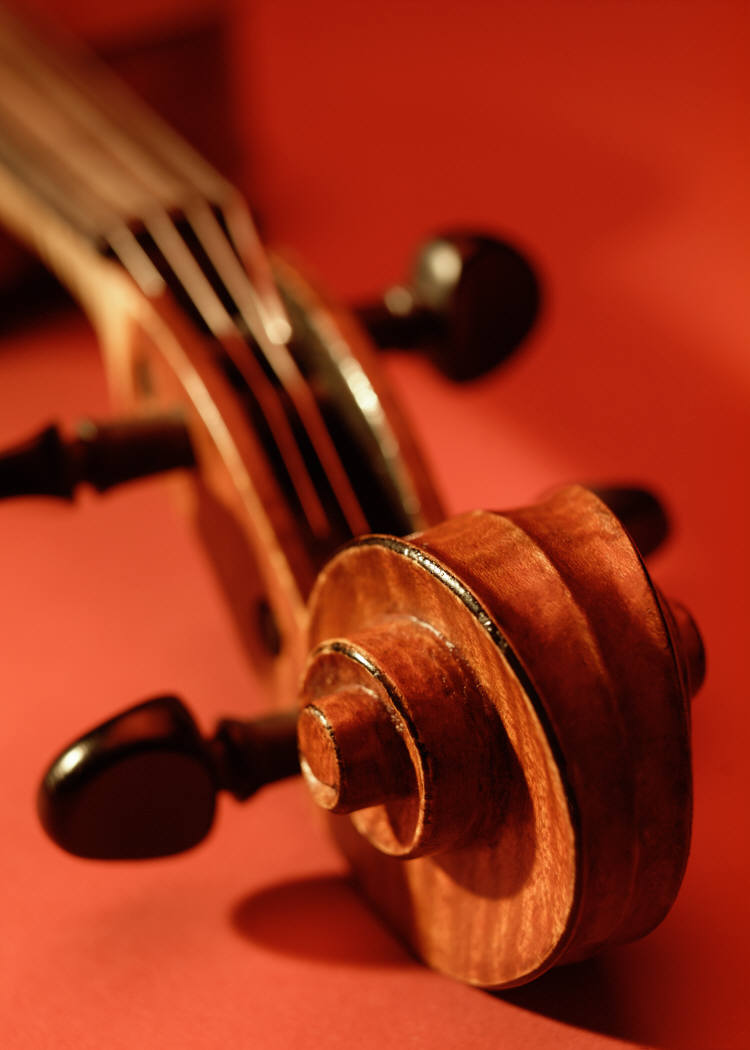 Entertaining at one of our many events